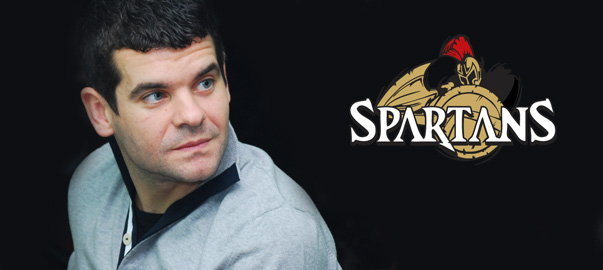 On 21. February Spartans strengthened their outfield with most decorated player in Serbian Baseball history, a 30 year old Predrag Kukoleca. Former Belgrade'96 player joined the youthful squad that was led by Vlastimir Arandjelovic and Sinisa Vajdic Ridji to Cup trophy in 2009. Spartans hope that with this addition they can go a step further and win the Championship they nearly missed last year.
On a press conference held on Sunday coach Vlastimir Arandjelovic said "We are very happy to have come to an agreement with Kukoleca, he will add a lot of experience to our young team, both in the field and in the lineup, his presence itself should give younger guys a chance to learn from one of the baseball greats in Serbian League, and hopefully we can achieve great things together". Kukoleca then answered a few short questions about his motives and desires about the forthcoming season "I am very glad to join the Spartans squad, I know I can help a lot both on and of the field. I played with many of Spartans players and I have the outmost respect for them, and I know we will give other teams hard time next year".
When asked how is that after 15 years of playing competitive baseball he still has the same desire to give 110% effort, he replied with quoting one of his former teammates Jaime Trevino by saying "I'd leave it all out".