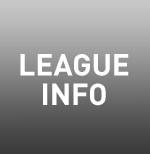 In the first two games of the best of five series of Serbian Baseball League Playoff Finals, Vojvode from Zemun managed to beat Belgrade Spartans 19-12 and 24-7.
VOJVODE @ SPARTANS 19-12
First game was decided in the ninth inning when Vojvode batted for 8 runs against tired starter Vlastimir Arandjelovic and releiver Dejan Jevtic to extend the lead to 19-10. During the rally right fielder Slobodan Bogdanovic hit a 2-run homer over the left field fence on the second pitch that he saw from Jevtic. Spartans started the game with a couple of errors and Vojvode managed to score 7 times in the first two innings, but Spartans came right back with a 2-run homer by V. Arandjelovic. Vojvode starter Ilia Novac was shaky from the beginning and he issued 10 walks in only 3 inning. Spartans used that to their advantage to take the lead 10-7 in the third, score remained the same until Danijel Kozjak who came in to pitch in the fourth hit a 3-run triple to make it 10-10 and then scored later on an rbi ground out by Borivoje Jeremic to give Vojvode the lead 11-10. Spartans had a chance in the 7th against Kozjak with bases loaded and 1 out but he got Mladen Acanski to hit a ground ball to shortstop to end the inning with a double play. Kozjak then later chased Arandjelovic from the mound with another big hit, 3 rbi double in the ninth.
Player of the game: Danijel Kozjak (Vojvode) 6IP 2R 2ER 12K, 2-2 6RBI.
SPARTANS @ VOJVODE 7-24
In the second game everything was set up for Spartans the way they wanted but Vojvode had something else on their mind. With Spartans ace Sinisa Vajdic on the mound Vojvode batted for 4 runs in the first, 2 in the second, 3 in the fourth, 5 in the fifth and 10 in the sixth to win 24-7 by mercy rule in 7 innings. Spartans have threatened only once and it was in their 5 run third inning when they left bases loaded on a popup by pitcher Vajdic. Game started with Vojvode center fielder Sinisa Spasic reaching on error from Spartans left fielder Ranko Ivanic, and from that moment it looked like there was only one team on the field.
Player of the game: Aleksandar Berec (Vojvode)3-4 HR, 5RBI
Vojvode did everything during this weekend they pitched well, played solid defense and hitting was off the charts. They are leading 2-0 in the series and they are only one win away from winning their first championship since 2003.