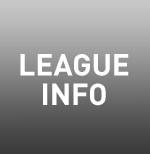 On a beautiful Saturday 24.10.2009. Belgrade Spartans have beaten former champions Belgrade'96 by a score of 19-7 to win their first title ever and leave their mark in Serbian Baseball History. Team that many have predicted to fail after a devastating sweep in the playoff finals prove everybody wrong and got a 7-inning victory.
Even with this big run margin, the game could have went both ways since the score was 5-4 after 6 innings. Spartans took the lead in the first when their pitcher Sinisa Vajdic singled with two outs to score Milos Zivanovic for a 1-0 lead. Spartans scored four more runs in the third when Vlastimir Arandjelovic connected for a solo shot, Djordje Parcina hit an 2-rbi single and Aleksandar Kebara grounded out to third to score one more run.
Belgrade'96 got two runs back in the fifth when Radomir Golubic hit a two-run triple that hit the glove of a Spartans centerfielder Aleksandar Kebara, they got two more in the sixth on a ground out by Jovan Boskovic and a sacrifice fly from ivan Kresovic, and then with bases loaded and two out, Vlastimir Arandjelovic relieved shaky Sinisa Vajdic, and got Radomir Golubic to ground out to end the inning.
In top of the seventh Spartans scored 14 runs, Aleksandar Kebara and Nebojsa Bozovic both singled, Milos Zivanovic sacrificed to first to move the runners, Vlastimir Arandjelovic was walked intentionally to load the bases and Sinisa Vajdic sent a 3-1 fastball from Nikola Vucevic for his first Grand Slam Homerun. That was it for Vucevic for the day, Nikola Badovinac came in to pitch and couldn't find a strike zone, he walked 2 and hit 3 batters, got one out and left the game, Jovan Boskovic came in but he wasn't any better than Nikola Badovinac until finally Predrag Kukoleca came in to pitch and got the final out of the seventh.
Belgrade scored three more runs in the seventh but that wasn't enough for game to keep going and Spartans win the trophy after a 7-inning mercy rule victory with a score 19-7.
Player of the game and Cup MVP:
Sinisa Vajdic P 5 2/3 IP, 4 ER, 1K,  3-4 Grand Slam Homerun, 6 Rbi, 3 R
In Serbian Baseball we have new Champions Vojvode from Zemun and new Cup winner Spartans Belgrade, and that promises a very interesting next year, both in Domestic Competitions and European Cups.
| | | | | | | | | | | | | |
| --- | --- | --- | --- | --- | --- | --- | --- | --- | --- | --- | --- | --- |
| team | 1 | 2 | 3 | 4 | 5 | 6 | 7 | 8 | 9 | R | H | E |
| Spartans | 1 | 0 | 4 | 0 | 0 | 0 | 14 | X | X | 19 | 14 | 1 |
| Belgrade96 | 0 | 0 | 0 | 0 | 2 | 2 | 3 | X | X | 7 | 6 | 4 |
Uskoro i statistika sa ove utakmice. foto